Switzerland Specific Classifications
In the following guide, we describe how cryptocurrency deposits and withdrawals are handled at Accointing. Please note that in Switzerland, trading gains and losses from private individuals are tax-free.
Last Updated: May 29, 2023
Deposits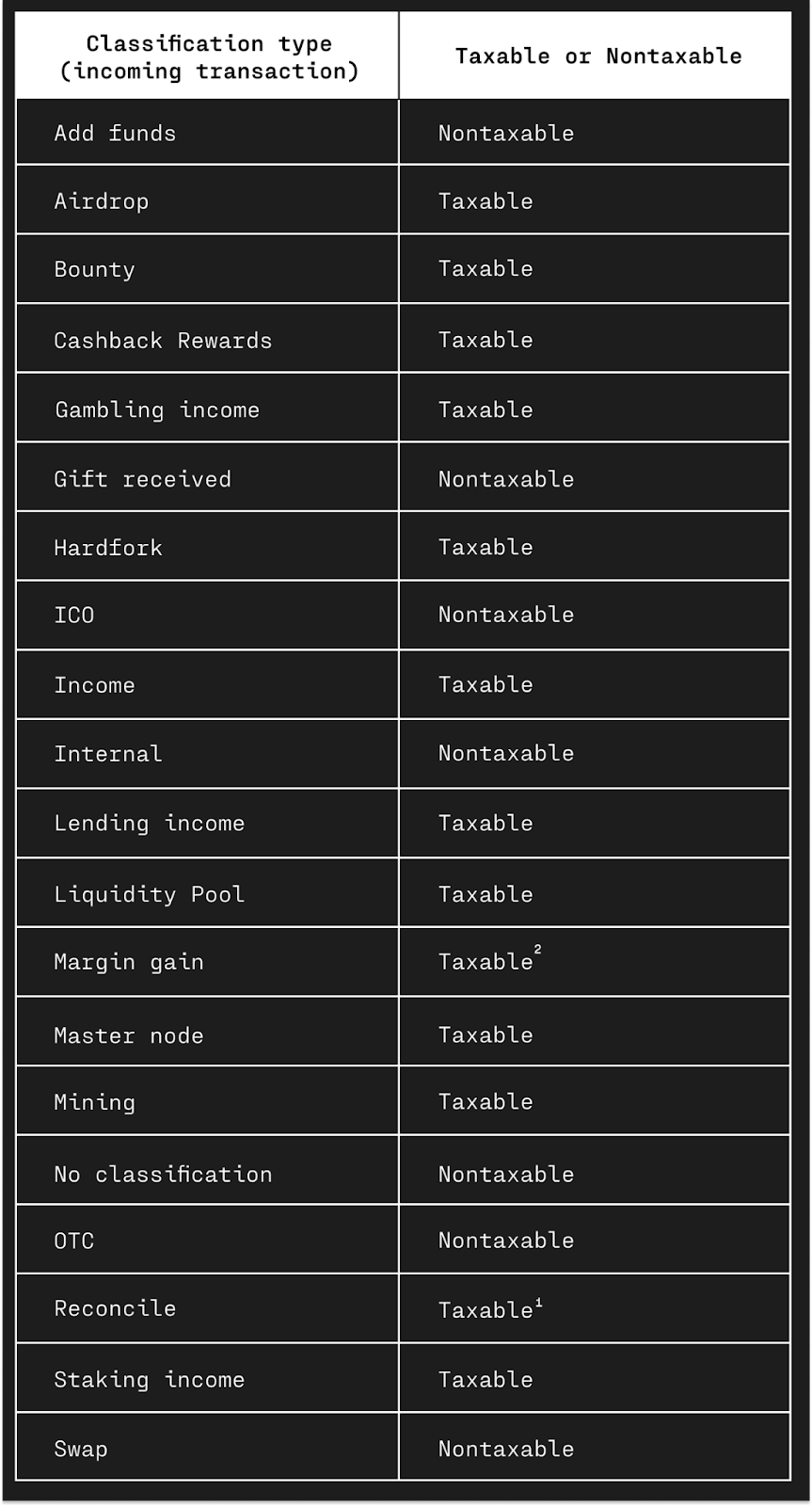 Withdrawals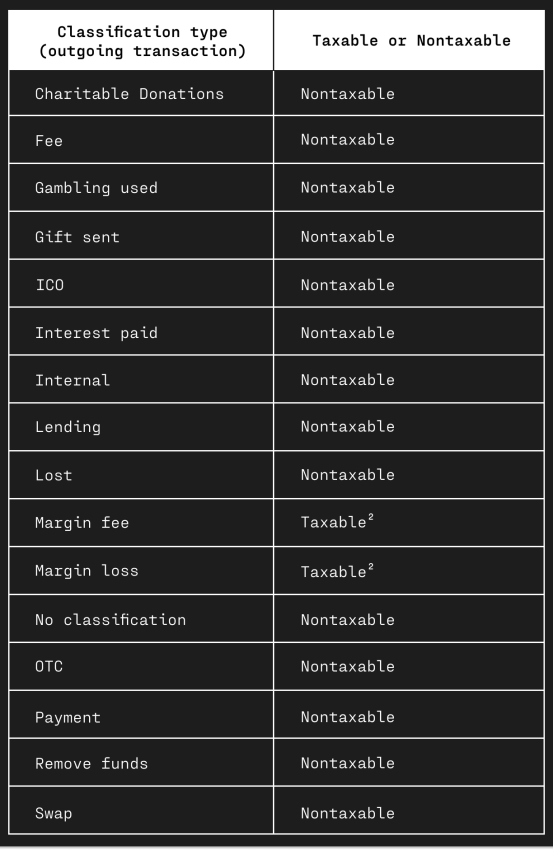 1 – Reconcile represents adjustments due to variances between imported data and actual balances. Disclosed separately in your tax report.
2 – Margin gains, losses, and fees are part of taxable investment income. If an overall profit is made, this counts as taxable investment income. However, if a loss is made in total, it is not deductible and a value of 0 is shown in the tax report.