Getting Set up with Accointing by Glassnode
Here's a step by step tutorial on how to set up a free account with Accointing by Glassnode to start tracking your crypto investments from our web and mobile apps and get insights into your portfolio.
Last Updated: May 16, 2023
Sign up
Sign up to the platform using your email address or directly through Apple or Google. We recommend signing up regardless of your crypto tax position as the free plan allows you to track your crypto investments across our web and mobile apps and you can get some great insights into your portfolio.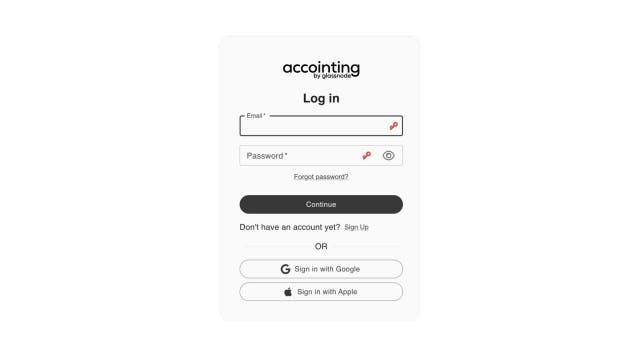 Add Wallets
Once you're set up, connect all of your wallets and exchanges. To add a wallet, head to the wallet tab and click "add new." Find the wallet you want to add, for example, Metal Mask, and choose to connect it through the wallet address. We recommend using the wallet address as it automatically pulls the information directly from the blockchain and saves you from having to manually type everything out.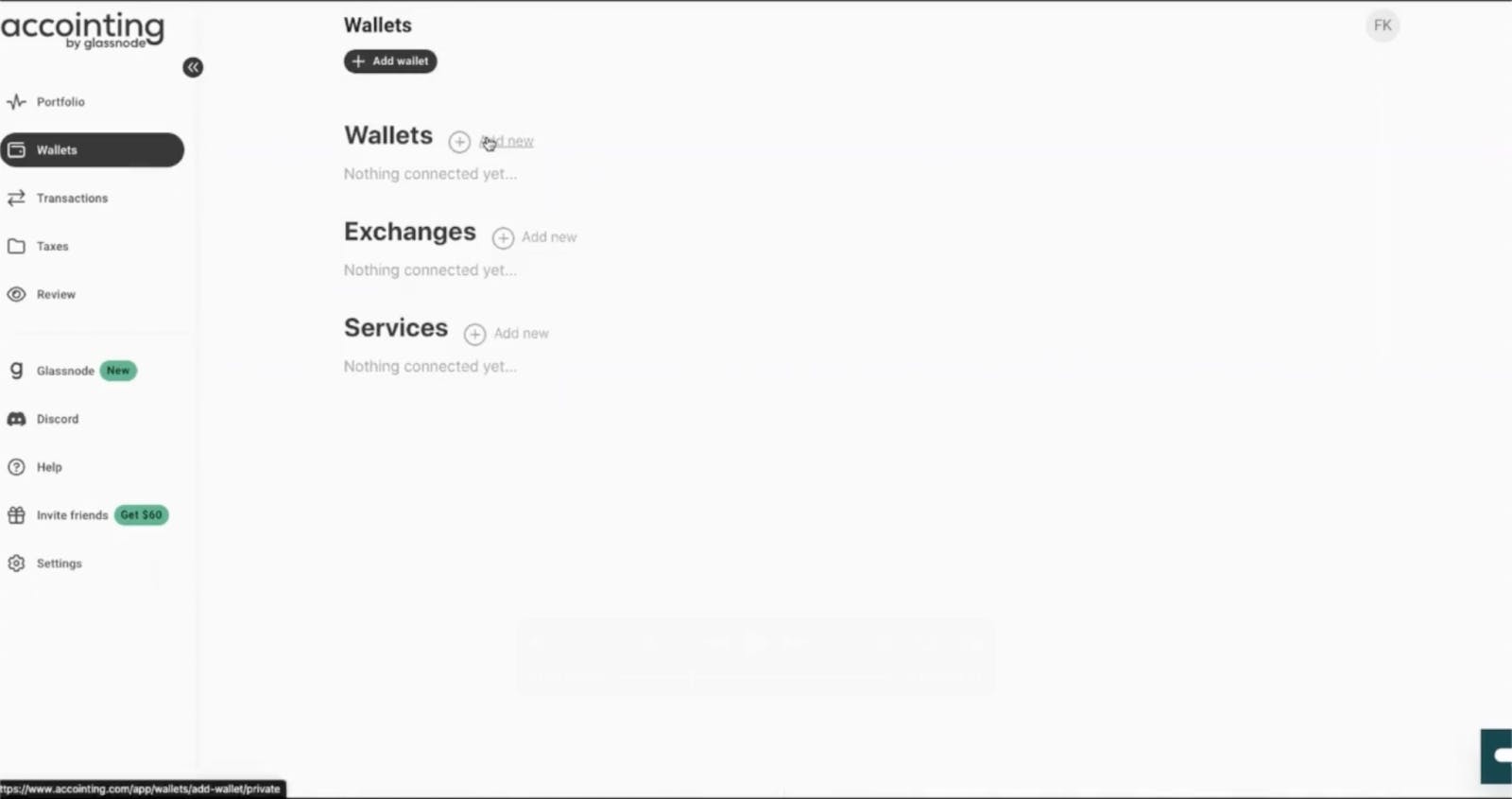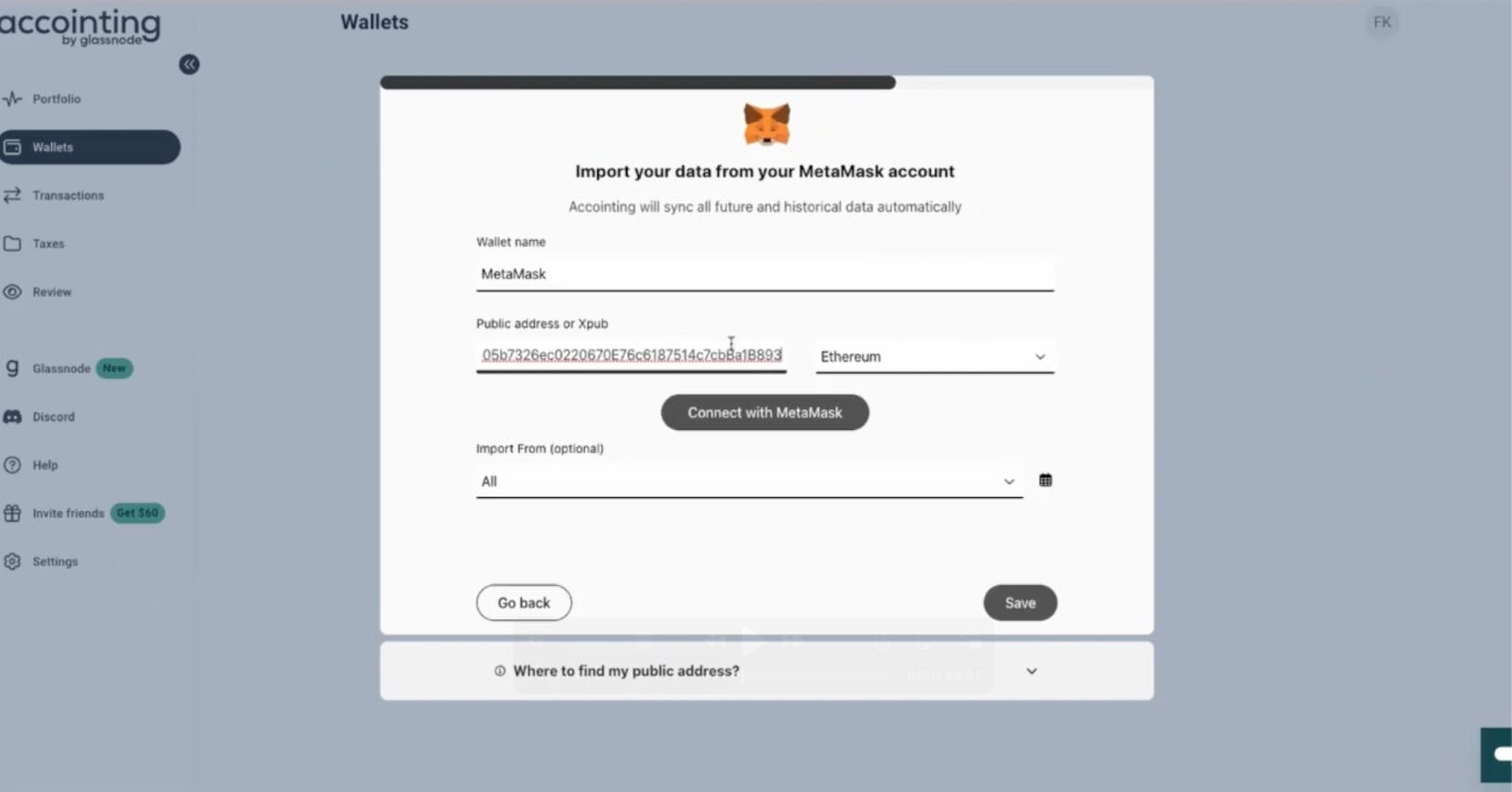 Add Exchanges
To add an exchange, head to the exchange tab and use the API to upload your exchange accounts. We recommend uploading your exchange accounts via API as it saves you a lot of stress in the long run. You'll need the API key and the secret key, which you generate from the exchange itself. If you find yourself getting stuck on this step, head to our YouTube Channel and the right video will be there for you.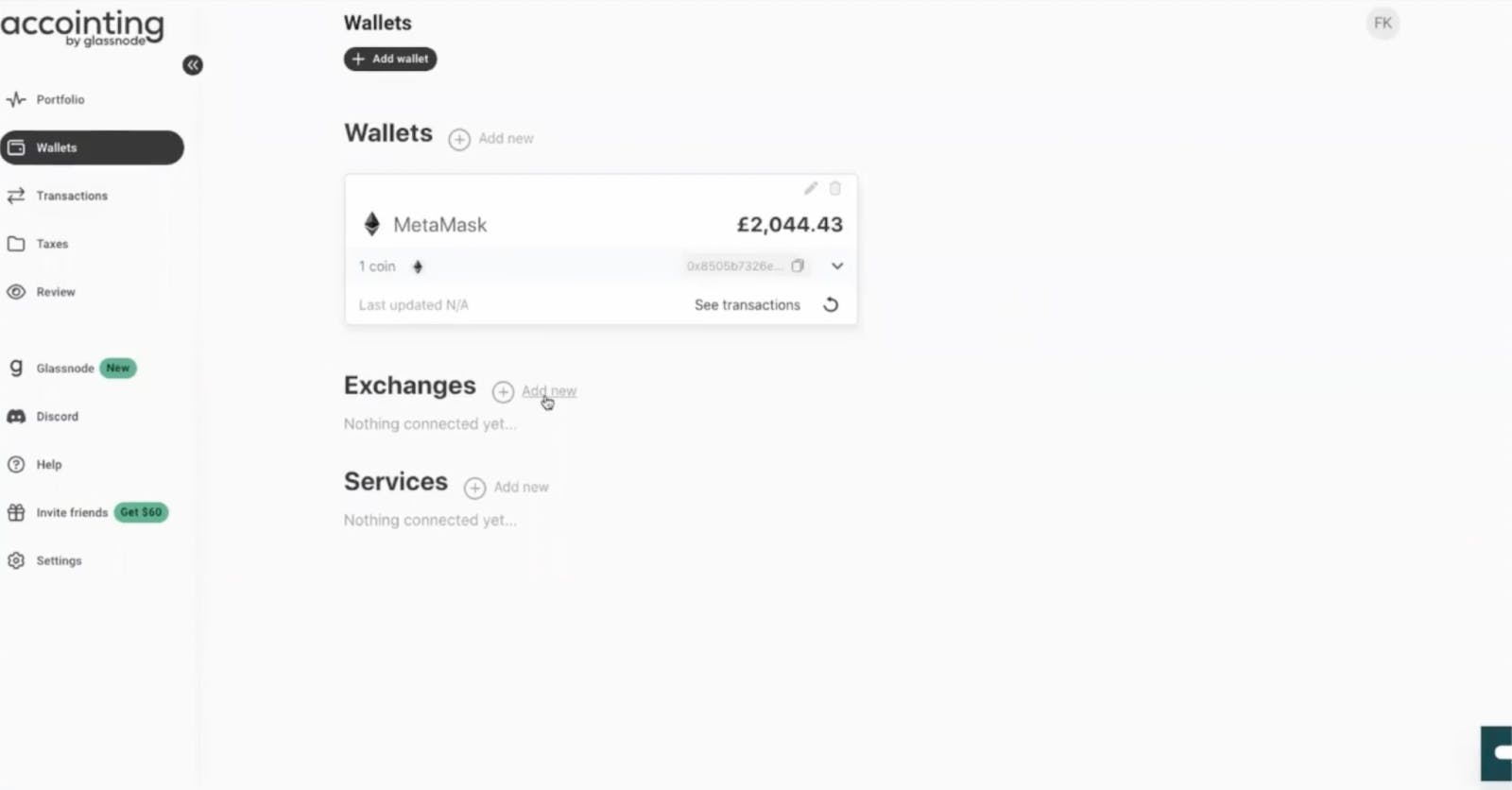 Verify Balances
Double-check that the balances shown on the platform match your actual balances to ensure the data you're importing is accurate. It's essential that there are no missing transactions or wallets for the platform to calculate your crypto taxes accurately.
Complete Review Steps
In order to ensure accuracy and optimize your taxes, you should complete the review steps.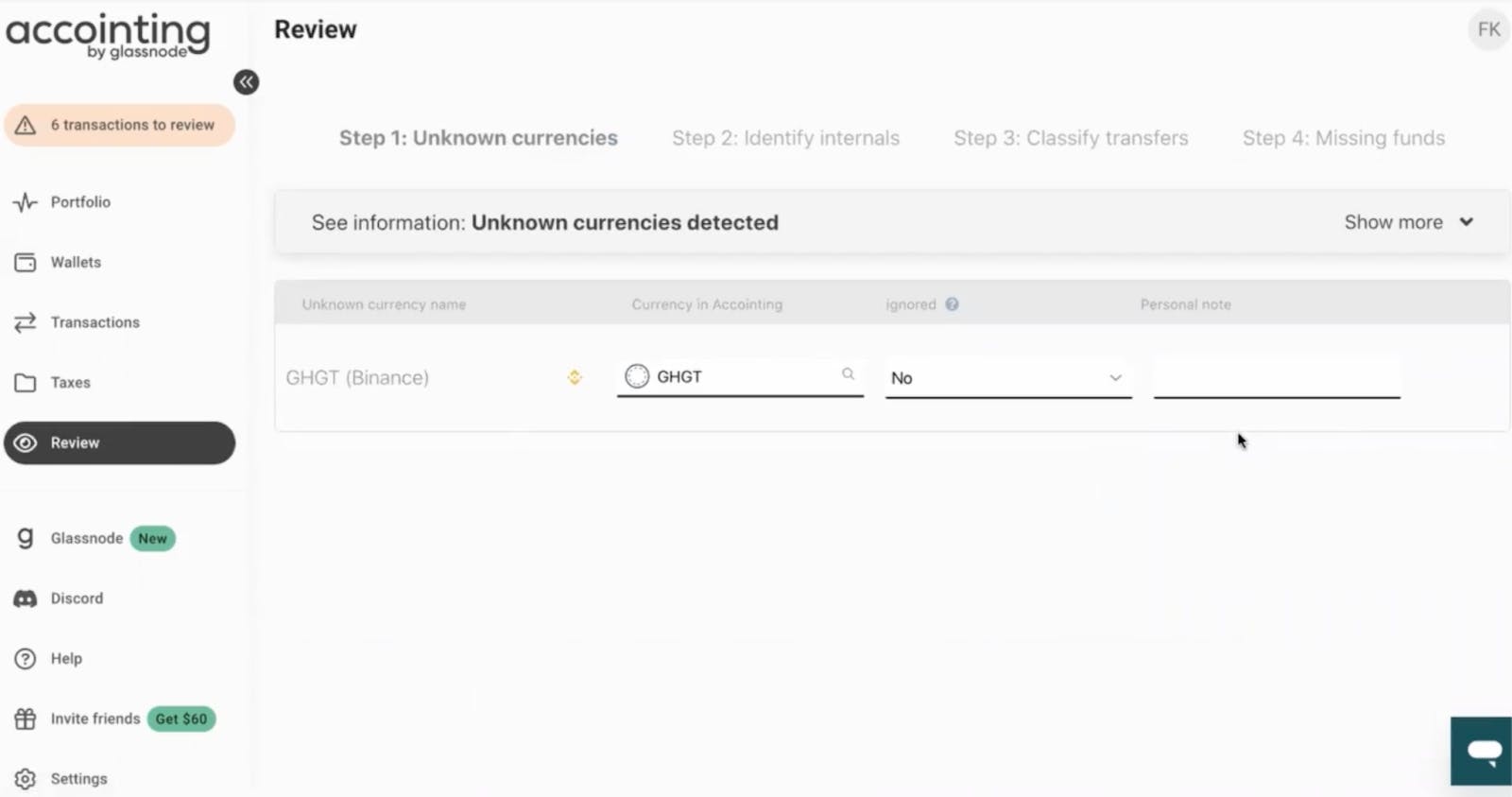 Set your Tax Settings
Don't forget to navigate over to the settings tab and select the proper tax settings based on your jurisdiction. 
Once you've uploaded all of your wallets and exchanges, completed the review steps and selected the proper tax settings, the platform will be able to generate an accurate report for you. 
With Accointing by Glassnode, tracking your crypto taxes has never been easier. 
For additional information on filing your crypto taxes, including 1099 questions, extending your tax return, attachments and filing with multiple tax tools, check out our Crypto Tax Filing Guide 2023.
The information contained in this guide, including any supplemental materials, is for general information purposes and does not constitute financial, investment, legal or tax advice. The present content is not intended as a thorough, in-depth analysis, nor a substitute for a formal opinion, nor is it sufficient to avoid tax-related penalties. Please consult your tax advisor.