Crypto Staking Rewards Calculator
This article is for everyone that is staking crypto directly on their own, uses a staking service like Kraken.com, Binance, Coinbase, Bitcoin-Suisse or any other broker or exchange and is interested in finding the best crypto staking rewards calculator.
Last Updated: Jun 22, 2023
How do I calculate my staking rewards?
The easiest way to get a nice summary is to use a tool like Accointing that has a crypto staking rewards calculator. The tool calculates all staking rewards automatically and provides a detailed summary report with information about the value at the receiving date and the total staked amount per year. This works for every blockchain and every service by simply connecting the exchange/wallet via API or public address.

For everyone that wants to go deeper into the single transaction, ACCOINTING.com offers an even more detailed section on their report that shows you every single transfer with the correct date, amount and value.

You will see the price/value changes and you can overlay the receiving information of your staking rewards with this graph:
As an example, I used a Kraken Account where you can automatically stake Polkadot (DOT) and Tezos (XTZ) and simply connect it to Accointing in a few clicks: https://www.accointing.com/app/import-data/connect/exchange/kraken
You can check the staking rewards per coin here: https://www.kraken.com/en-us/features/staking-coins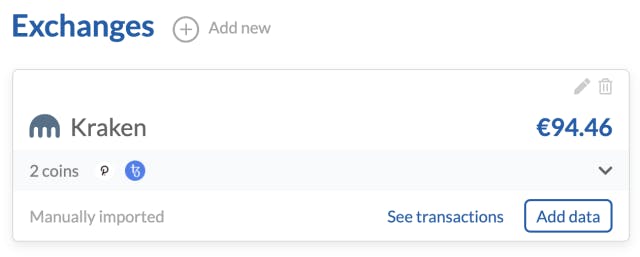 Why is this so cool?
It's super simple to setup: Just follow the connection steps for your exchange or wallet and start tracking your staking income automatically.
You can analyze the performance of your Staking activity and figure out if it would have been better to sell your staking rewards or just hodl it.
You can always check your staking rewards in the mobile app or the desktop web version of Accointing by Glassnode and you'll have a full report of your income.
Sign-up for free today and start calculating your staking rewards.